19 septembre 2022
Can you tell if your internet marketing ads are working?
In this new article on UpCity by OptFirst President John Kriney, we explore how analyzing tracking metrics allows us to maximize ad budget by simply adjusting campaign spending.
Let us help you answer the only question that matters when it comes to your business's internet marketing ads – are you getting enough bang for your buck?
13 juin 2022
Facebook Ads Can Take Your Business to the Top and Get it Noticed First – OptFirst Navigates the Way
According to the studies, Facebook has the largest number of monthly active users compared to other social media network in the world making it the most lucrative in digital marketing. The studies also show that an average of 1.84 billion visitors or 60% of social media users are using facebook on a daily basis. One reason why choosing facebook ads as part of your marketing strategy.
One feature Optfirst love about facebook ads is that it targets specific demographics where your ads are placed in front of the people who are looking for or interested to your products and services even if they are not looking for them actively. Advantages of using facebook ads are massive audience alongside pinpoint market targeting, high return potential on a low budget, easy and transparent analytics, and compelling images combined with engaging content to name a few.
To learn further how Optfirst can use Facebook's vast internet marketing capabilities to your business' advantage,
New FaceBook Ads - Internet Marketing Company | OptFirst
According to recent studies, Facebook has more than 1.84 billion daily visitors, making it home to close to 60% of all social media users. But the best part, Facebook offers the ability to target specific demographics simultaneously, placing ads in front of people who are looking for your product or service when they're not actively looking for them.
https://www.optfirst.com

visit this post.
07 septembre 2021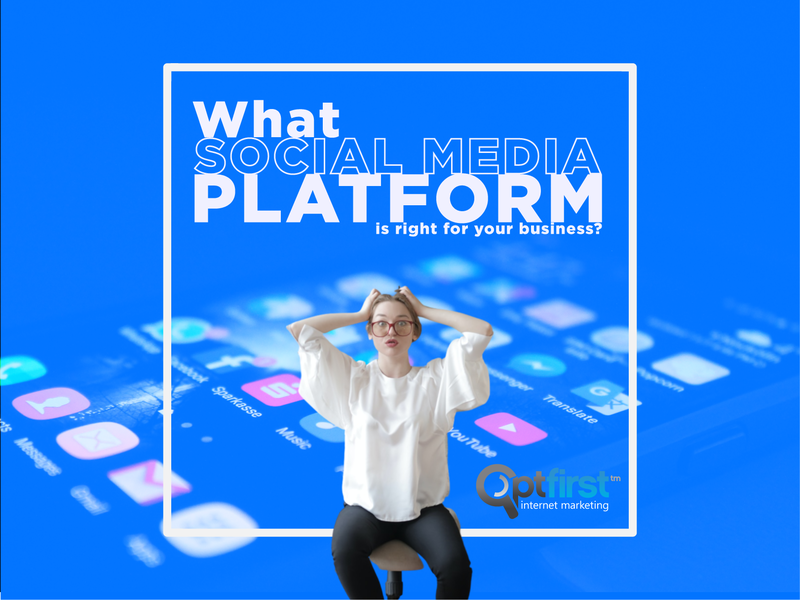 Not every business needs to have a presence on every social media platform.
To make the most out of social media, a business should focus on platforms where their clients and peers are likely to congregate. OptFirst recommends making a personalized list by researching which sites hold the highest relevance to a specific industry.
11 février 2020
Marketing on LinkedIn can be expensive and for that reason, many business owners and agencies disregard the social media platform when creating their online marketing strategies. However, we have found that LinkedIn can end up generating your lowest cost per lead, even if the click costs are higher. When you understand the different campaign types and how they work together, you can create a highly targeted, optimized campaign that can transcend industries on LinkedIn. Here are four tips by Optfirst Internet Marketing.
1. Utilize the Different Campaign Types
We use a two-fold approach to reach our target audience on LinkedIn. We aim to show up in a user's feed and in their messages. Creating this dual visibility allows us to present a concise message in feed ads, and then expand that message with more tailored specifics in the message ad. It also works to familiarize the user with your brand. Providing two touchpoint opportunities can increase click and lead rates.
2. Remarketing with the Insights Tag
In addition to having multiple campaign types, it's important to have different targeting segments as well. Once the LinkedIn insights tag is installed correctly on your website, you can use your website data to create custom audiences and remarket to your website visitors on LinkedIn. When used in conjunction with a Google Ads and Facebook Ads remarketing campaign, you can follow your remarketing audiences across all major websites and social media apps.
08 juin 2011
Optfirst Inc. is a Premier Internet Marketing Agency that has a multiple of ways to advertise our clients' websites. If you wondering we do I advertise my website then look no further. Optfirst Inc. is a full internet marketing agency that uses Pay per Click advertising, organic search engine placement, social media management, affiliate program management and more. Contact us for a custom marketing proposal.
Services: Local SEO, Global SEO, Marketing, Advertise My Website, Web Design
Business Hours:
Monday: 9:00 am - 6:00 pm




Tuesday: 9:00 am - 6:00 pm




Wednesday: 9:00 am - 6:00 pm




Thursday: 9:00 am - 6:00 pm




Friday: 9:00 am - 6:00 pm




Saturday: 10:00 am - 3:30 pm




Sunday: Closed
Miami Advertising Agency | Website Marketing Company | Ad Agency In Miami